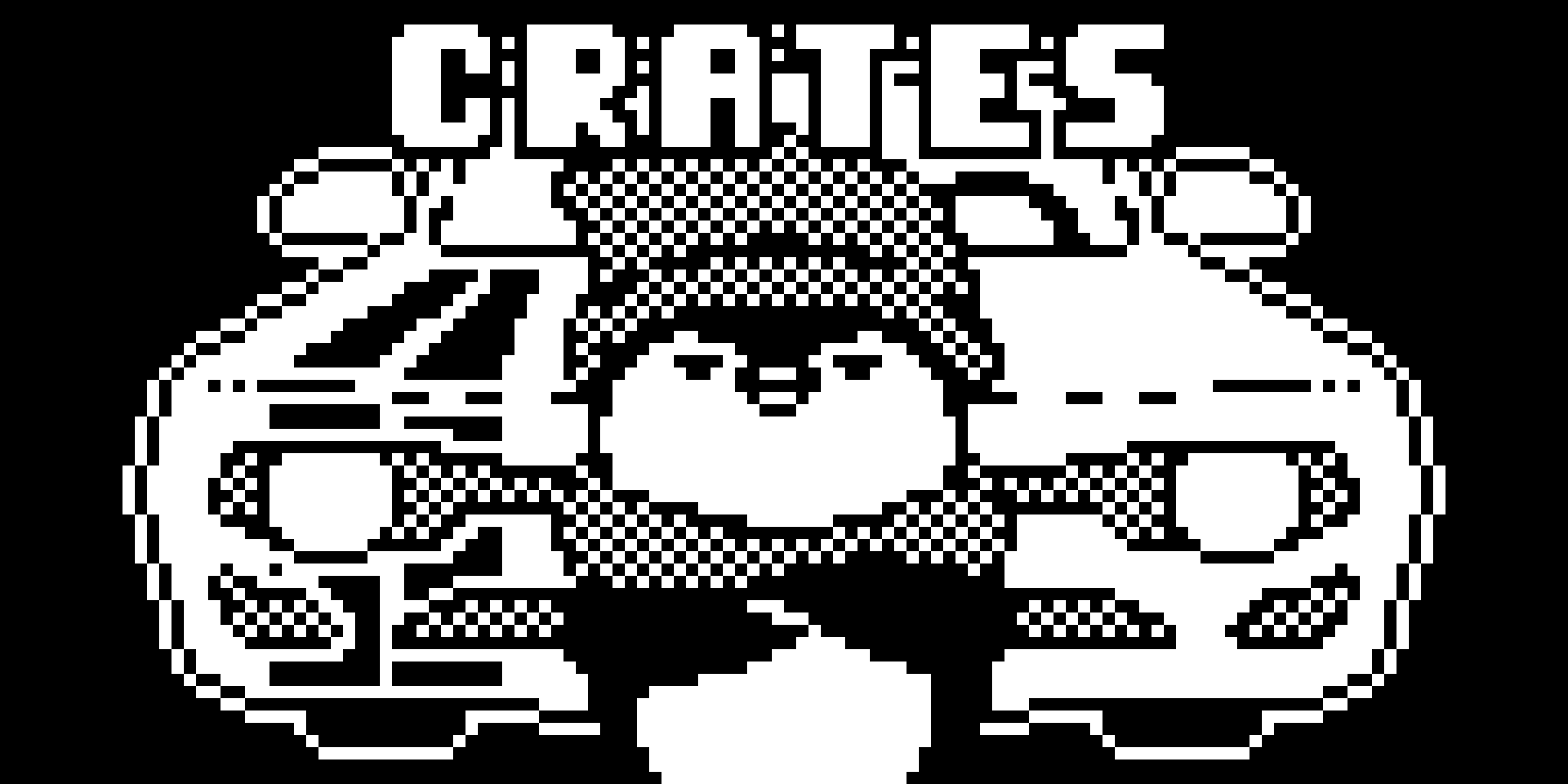 Crates
It is with great pleasure (and relief) that I release Crates!
Crates is an Arduboy game. The Arduboy is an Arduino-powered, credit-card-sized game console with a rechargeable battery and a 1-bit 128x64 pixel screen. It's a beautiful contraption with compelling programming limitations. I wanted to push those limits and produce a game that at least visually looked too good to be on a platform that small.

To achieve my sexy graphics, I used Blender with some funky render settings to generate tiny GIF animations of rotating cars with a color palette close to 1-bit. I then used imagemagick to simplify the images to true 1-bit and create sprite sheets. TeamARG's sprite converter came in handy after that.

I'd originally planned significantly more levels, SFX, graphical changes, and enemy types. Because of the constraints of the Arduboy (and my obsession with "3D" sprite rotation), I had to cut quite a few features. Thankfully, I was able to cram in my original vision of a fun bullet hell-esque game with sexy sprites and a radar system to assist in playing a on such a tiny screen. I'm biased, but I think the finished product is pretty fun to play!
I've always loved game dev but I've not been good at finishing projects. I'm dedicating most of my free time these next three months to plowing through game ideas and WIP games I've had on my backburner for a while. Crates is the first release of many to come!

Comments
Log in with itch.io to leave a comment.
Using blender to create 1bit graphics is cool idea. Nice work.